We are getting closer and closer!
I can't wait to meet all these AMAZING authors!!!!
Let's see what the postman delivered in this book haul...
The Goose Girl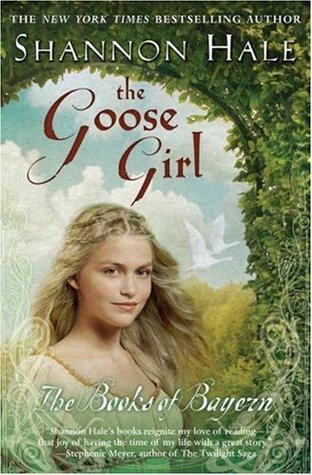 Anidori-Kiladra Talianna Isilee, Crown Princess of Kildenree, spends the first years of her life under her aunt's guidance learning to communicate with animals. As she grows up Ani develops the skills of animal speech, but is never comfortable speaking with people, so when her silver-tongued lady-in-waiting leads a mutiny during Ani's journey to be married in a foreign land, Ani is helpless and cannot persuade anyone to assist her.

Becoming a goose girl for the king, Ani eventually uses her own special, nearly magical powers to find her way to her true destiny. Shannon Hale has woven an incredible, original and magical tale of a girl who must find her own unusual talents before she can become queen of the people she has made her own.
To Be Perfectly Honest
Her friends
have a joke about her:
How can you tell if Colette is lying?

Her mouth is open.

Fifteen-year-old Colette is addicted to lying. Her shrink says this is because she's got a very bad case of Daughter-of-a-famous-movie-star Disorder—so she lies to escape out from under her mother's massive shadow. But Colette doesn't see it that way. She says she lies because it's the most fun she can have with her clothes on. Not that she's had that much fun with her clothes off. At least not yet, anyway…

When her mother drags her away from Hollywood to spend the entire summer on location in a boring little town in the middle of nowhere, Colette is less than thrilled. But then she meets a sexy biker named Connor. He's older, gorgeous, funny, and totally into her. So what if she lies to him about her age, and about who her mother is? I mean, she has to keep her mother's identity a secret from him. If he finds out who she really is, he'll forget all about Colette, and start panting and drooling and asking her for her mother's autograph. Just like everyone always does.

But what Colette doesn't know is that Connor is keeping a secret of his own…
I Am the Weapon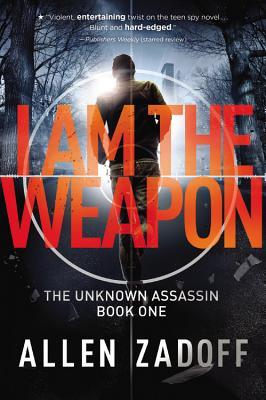 Previously published under the title Boy Nobody
They needed the perfect assassin.

Boy Nobody is the perennial new kid in school, the one few notice and nobody thinks much about. He shows up in a new high school in a new town under a new name, makes a few friends and doesn't stay long. Just long enough for someone to die -- of "natural causes." Mission accomplished, Boy Nobody disappears, moving on to the next target.

But when The Program assigns him to the mayor of New York City, things change. Somewhere deep inside, Boy Nobody is somebody: the kid he once was; the teen who wants normal things, like a real home and a girlfriend; a young man who wants out. And who just might want those things badly enough to sabotage The Program's mission.

In this action-packed series debut, author Allen Zadoff pens a page-turning thriller that is as thought-provoking as it is gripping, introducing an utterly original and unforgettable antihero.
Also Known As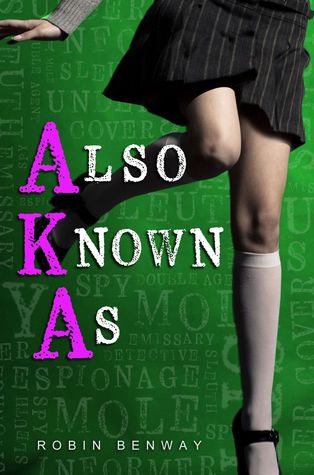 Which is more dangerous: being an international spy... or surviving high school?

Maggie Silver has never minded her unusual life. Cracking safes for the world's premier spy organization and traveling the world with her insanely cool parents definitely beat high school and the accompanying cliques, bad lunches, and frustratingly simple locker combinations. (If it's three digits, why bother locking it at all?)

But when Maggie and her parents are sent to New York City for her first solo assignment, her world is transformed. Suddenly, she's attending a private school with hundreds of "mean girl" wannabes, trying to avoid the temptation to hack the school's elementary security system, and working to befriend the aggravatingly cute son of a potential national security threat... all while trying not to blow her cover.

From the hilarious and poignant author of Audrey, Wait! comes a fast-paced caper that proves that even the world's greatest spies don't have a mission plan for love
Asylum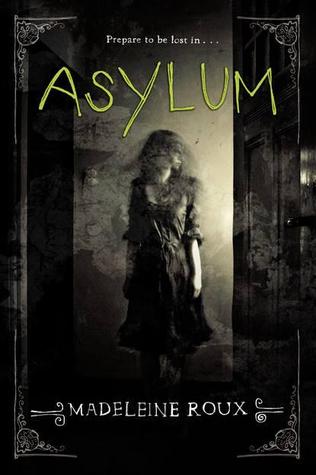 Asylum is a thrilling and creepy photo-novel perfect for fans of the New York Times bestseller Miss Peregrine's Home for Peculiar Children.

For sixteen-year-old Dan Crawford, New Hampshire College Prep is more than a summer program—it's a lifeline. An outcast at his high school, Dan is excited to finally make some friends in his last summer before college. But when he arrives at the program, Dan learns that his dorm for the summer used to be a sanatorium, more commonly known as an asylum. And not just any asylum—a last resort for the criminally insane.

As Dan and his new friends, Abby and Jordan, explore the hidden recesses of their creepy summer home, they soon discover it's no coincidence that the three of them ended up here. Because the asylum holds the key to a terrifying past. And there are some secrets that refuse to stay buried.

Featuring found photos of unsettling history and real abandoned asylums and filled with chilling mystery and page-turning suspense, Madeleine Roux's teen debut, Asylum, is a horror story that treads the line between genius and insanity.