We are getting to the end of my book order!!
That can only mean one thing, it is almost time for YALLWEST!
Check out the latest haul and watch out for reviews of these books!
Nick and Nora's Infinite Playlist
It all starts when Nick asks Norah to be his girlfriend for five minutes. He only needs five minutes to avoid his ex-girlfriend, who's just walked in to his band's show. With a new guy. And then, with one kiss, Nick and Norah are off on an adventure set against the backdrop of New York City--and smack in the middle of all the joy, anxiety, confusion, and excitement of a first date.
This he said/she said romance told by YA stars Rachel Cohn and David Levithan is a sexy, funny roller coaster of a story about one date over one very long night, with two teenagers, both recovering from broken hearts, who are just trying to figure out who they want to be--and where the next great band is playing.
Told in alternating chapters, teeming with music references, humor, angst, and endearing side characters, this is a love story you'll wish were your very own. Working together for the first time, Rachel Cohn and David Levithan have combined forces to create a book that is sure to grab readers of all ages and never let them go.
Miss Peregrine's Home For Peculiar Children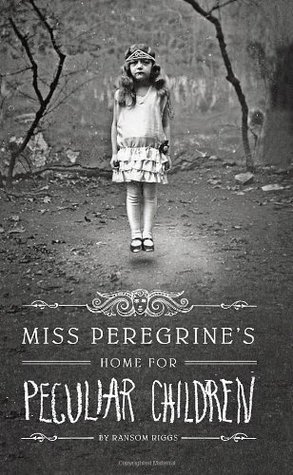 A mysterious island. An abandoned orphanage. A strange collection of curious photographs.

A horrific family tragedy sets sixteen-year-old Jacob journeying to a remote island off the coast of Wales, where he discovers the crumbling ruins of Miss Peregrine's Home for Peculiar Children. As Jacob explores its abandoned bedrooms and hallways, it becomes clear that the children were more than just peculiar. They may have been dangerous. They may have been quarantined on a deserted island for good reason. And somehow—impossible though it seems—they may still be alive.

A spine-tingling fantasy illustrated with haunting vintage photography.
Vampire Academy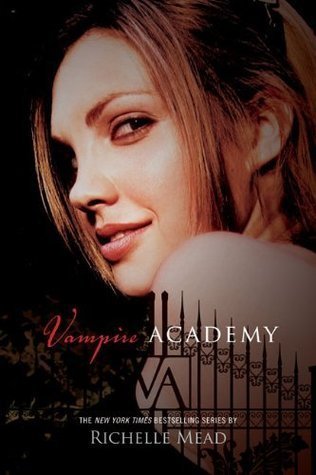 St. Vladimir's Academy isn't just any boarding school—it's a hidden place where vampires are educated in the ways of magic and half-human teens train to protect them. Rose Hathaway is a Dhampir, a bodyguard for her best friend Lissa, a Moroi Vampire Princess. They've been on the run, but now they're being dragged back to St. Vladimir's—the very place where they're most in danger. . . .

Rose and Lissa become enmeshed in forbidden romance, the Academy's ruthless social scene, and unspeakable nighttime rituals. But they must be careful lest the Strigoi—the world's fiercest and most dangerous vampires—make Lissa one of them forever
Queen of Kings
In this stunningly original debut, go beyond the legend of Queen Cleopatra and discover a passion steeped in the bloodlust of vampires…

The year is 30 BC. A messenger delivers word to Queen Cleopatra that her beloved husband, Antony, has died at his own hand. Desperate to save her kingdom, Cleopatra strikes a mortal bargain in exchange for Antony's soul, transforming her into an immortal—a vampire with superhuman strength and an insatiable hunger for blood.

Leaving a trail of fiery retribution, Cleopatra journeys from the tombs of Egypt to the ancient underworld in order to meet her husband again. But to resurrect him, Cleopatra will need to challenge mythical beings with power beyond comprehension—risking the fate of both this world and the next for a love that will not die…
Unwind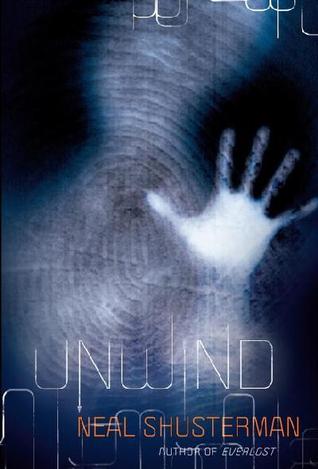 Connor, Risa, and Lev are running for their lives.

The Second Civil War was fought over reproductive rights. The chilling resolution: Life is inviolable from the moment of conception until age thirteen. Between the ages of thirteen and eighteen, however, parents can have their child "unwound," whereby all of the child's organs are transplanted into different donors, so life doesn't technically end. Connor is too difficult for his parents to control. Risa, a ward of the state is not enough to be kept alive. And Lev is a tithe, a child conceived and raised to be unwound. Together, they may have a chance to escape and to survive.
Where Things Come Back
Just when seventeen-year-old Cullen Witter thinks he understands everything about his small and painfully dull Arkansas town, it all disappears. . . .

In the summer before Cullen's senior year, a nominally-depressed birdwatcher named John Barling thinks he spots a species of woodpecker thought to be extinct since the 1940s in Lily, Arkansas. His rediscovery of the so-called Lazarus Woodpecker sparks a flurry of press and woodpecker-mania. Soon all the kids are getting woodpecker haircuts and everyone's eating "Lazarus burgers." But as absurd as the town's carnival atmosphere has become, nothing is more startling than the realization that Cullen's sensitive, gifted fifteen-year-old brother Gabriel has suddenly and inexplicably disappeared.

While Cullen navigates his way through a summer of finding and losing love, holding his fragile family together, and muddling his way into adulthood, a young missionary in Africa, who has lost his faith, is searching for any semblance of meaning wherever he can find it. As distant as the two stories seem at the start, they are thoughtfully woven ever closer together and through masterful plotting, brought face to face in a surprising and harrowing climax.
Eve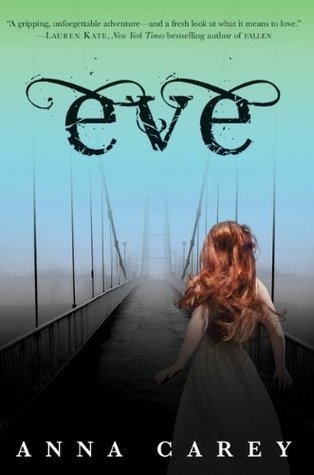 Where do you go when nowhere is safe?

Sixteen years after a deadly virus wiped out most of Earth's population, the world is a perilous place. Eighteen-year-old Eve has never been beyond the heavily guarded perimeter of her school, where she and two hundred other orphaned girls have been promised a future as the teachers and artists of the New America. But the night before graduation, Eve learns the shocking truth about her school's real purpose and the horrifying fate that awaits her.

Fleeing the only home she's ever known, Eve sets off on a long, treacherous journey, searching for a place she can survive. Along the way she encounters Arden, her former rival from school, and Caleb, a rough, rebellious boy living in the wild. Separated from men her whole life, Eve has been taught to fear them, but Caleb slowly wins her trust... and her heart. He promises to protect her, but when soldiers begin hunting them, Eve must choose between true love and her life.

In this epic new series, Anna Carey imagines a future that is both beautiful and terrifying.
Since You've Been Gone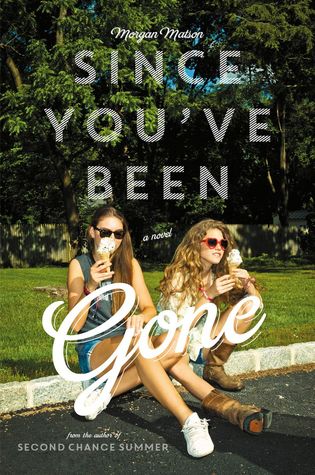 The Pre-Sloane Emily didn't go to parties, she barely talked to guys, she didn't do anything crazy. Enter Sloane, social tornado and the best kind of best friend—the one who yanks you out of your shell.

But right before what should have been an epic summer, Sloane just… disappears. No note. No calls. No texts. No Sloane. There's just a random to-do list. On it, thirteen Sloane-selected-definitely-bizarre-tasks that Emily would never try… unless they could lead back to her best friend.

Apple Picking at Night? Okay, easy enough.

Dance until Dawn? Sure. Why not?

Kiss a Stranger? Um...

Getting through Sloane's list would mean a lot of firsts. But Emily has this whole unexpected summer ahead of her, and the help of Frank Porter (totally unexpected) to check things off. Who knows what she'll find?

Go Skinny Dipping? Wait ... what?
Grave Mercy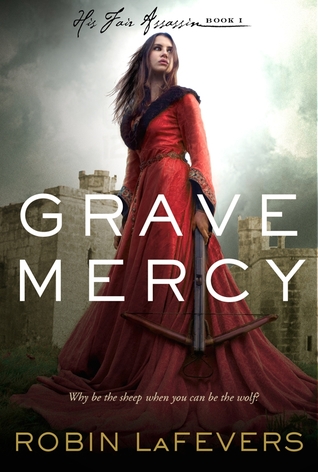 Why be the sheep, when you can be the wolf?

Seventeen-year-old Ismae escapes from the brutality of an arranged marriage into the sanctuary of the convent of St. Mortain, where the sisters still serve the gods of old. Here she learns that the god of Death Himself has blessed her with dangerous gifts—and a violent destiny. If she chooses to stay at the convent, she will be trained as an assassin and serve as a handmaiden to Death. To claim her new life, she must destroy the lives of others.

Ismae's most important assignment takes her straight into the high court of Brittany—where she finds herself woefully under prepared—not only for the deadly games of intrigue and treason, but for the impossible choices she must make. For how can
she deliver Death's vengeance upon a target who, against her will, has stolen her heart?