HAPPY HALLOWEEN!!
I hope you all have a happy and safe holiday!
And please make sure you keep your pets inside. Especially the black ones!
Today I have lots of reviews of quick reads as a special treat.

SYNOPSIS:
On a dare from her best friends, Heather goes inside the town's haunted house, where Frank Blackwell killed his wife and then hung himself in the basement. But while in the house, Heather is confronted by a ghost from her past, her mother who died accidentally one year ago. Now, Heather must not only escape from the evil lurking inside the house, but from the demons of her own past.
Disappointing. Predictable. Boring. All these words came to mind reading The Basement. Honestly I didn't enjoy this read. The only redeeming factor was the fact that it was free.
Madeline is a short horror story of approximately 3000 words.

A shed full of macabre secrets... A wife gone crazy... A nine-year-old girl that must die.

Jonah fights for his life while trying to stop his deranged wife from killing their daughter in the name of the Lord.

Sometimes, the Devil truly is in the details.

**Warning** Madeline is a short horror story not intended for anyone who may be offended by graphic language or scenes of violence. Don't read this story if you are squeamish or easily offended because you won't like it.
Madeline was really interesting. I would tell you you would like it if you liked xyz but that would be giving things away! It isn't the most original story but it was well written. I thought it would be more gritty given the warning but it wasn't that awful. (Nowhere near the level of Saw!) Well done for a short story and didn't leave me wondering what would happen next.

'THEY' is a short story by Vincent Hobbes. It was first published in 'The Endlands' (Jan. 2010)

A relaxing drive in the Rocky mountains becomes madness as two couples find themselves trapped in a blizzard.
They reads like the beginning of a Stephen King novel. It seems utterly ordinary at the start but things start going from bad to worse fast. I could definitely see this short story being expanded into a full length thriller. A great short story that I would recommend to anyone looking for a creepy read today!
RATING: 4/5 Stars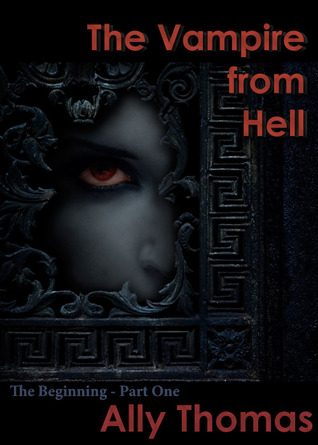 Rayea isn't daddy's little girl, even if he is the most powerful fallen angel around. He wants her to take an active role in the family business. But she's not interested in his schemes for world domination. Instead she wants to spend her time shopping on the Internet, rescuing humans from a horrific eternity, and practicing martial arts with her seven foot hellhound. Then one day everything changes. Here's the first part of her story about how it all began. (6,155 words)
RATING: 4.5 Stars
Living a life with an overbearing father can be a challenge. For Rayea whose father is the fallen angel, Lucifer, it's been torture. In the second installment of the Vampire from Hell series, Rayea finds peace when she visits the House of G. There she hopes for a new beginning among Blick's angelic friends, only to discover a vampire from Hell may not be welcome. (28,776 words)
RATING: 4/5 Stars
What a wonderful, wonderful, new take on vampires. I loved the first two books in the Vampire from Hell series. I devoured both during my breaks at work. Rayea is a really interesting teenage girl. Raised in hell, daughter of Satan and yet kind, loving and a protector of humankind. I adored her hellhound and how much he cares for her. And the variety of other characters that appear in the novels are all interesting and intriguing.
There is sex in the second installment of the series so be prepared if you pick it up!
I can't wait to read more