SYNOPSIS: (From Goodreads)
NEW ENGLAND WITCH CHRONICLES is the first book in the four-book bestselling young adult series. The Salem Witch Trials of 1692 were an embarrassing stain on America's revered past. Innocent people were persecuted at the hands of a few overzealous Puritans, but what if real witches existed during those colonial hunts? What if there are witches in present day New England? That's what Alexandria Ramsey's crazy grandmother believes. Grandma Claudia claims Alex descends from a long line of New England witches.

Modern day witches in Hazel Cove, Massachusetts? Unlikely, but strange things are occurring in the weeks preceding Alex's seventeenth birthday. Alex is haunted by bizarre recurring nightmares of a man chasing her through the Hazel Cove Cemetery. On a few occasions, when her emotions have spiraled out of control, inanimate objects have shattered around her. But that's just a coincidence, right? Alex isn't so sure, especially after a local girl, who supposedly dabbled in witchcraft, was killed in the nearby forest.

Alex knows something strange is happening. With the arrival of a new boy in town, James Van Curen, who is causing problems between Alex and her best friend, Peter, Alex feels like her entire world is on the verge of chaos. Could Alex really be a witch? Is it possible Hazel Cove will become a battleground for modern-day witches and witch hunters?
REVIEW:
New England witch Chronicles pulled me in the moment I began reading and I had devoured it before the night was through. Bellingeri's world of witches, witch hunters, secrets, betrayals and a touch of a love triangle romance was wonderful and the perfect thing to read for October.
There is a little bit of a love triangle and a touch of romance included in this book of coming of age, discovery and witchcraft. It is a great way to lighten up some of the more serious parts of the book and add tension to drive the story forward.
I loved Alex! Although a bit naive at times she is strong willed and has dealt with her crappy home life well. I really enjoyed that she is portrayed as a good girl even though she has boys following her around like lost puppies and has co-ed sleepovers with her BFF (who happens to be a boy!)
As soon as I finished it I had to read the next book in the series right away. I just had to know what happened next!
RATING:
4/5 Stars
Interview with Chelsea Bellingeri
1.What is currently on your nightstand or ereader just itching to be read?
I am currently reading Miss Peregrine's Home for Peculiar Children by Ransom Riggs.
So far, so good! I'm really like the uniqueness of the story.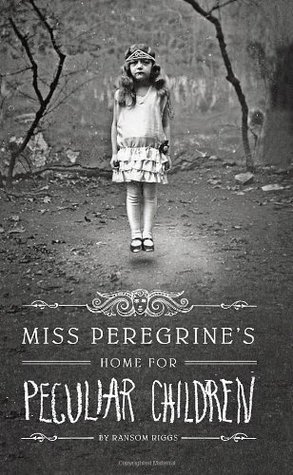 2. What is your go to cure for writers block?
I rotate projects to avoid writer's block. I always have at least two different projects
going on at the same time so when I suffer from writer's block, I can move onto the
second project. A little bit of distance gives me a fresh perspective and, at the same time,
I'm still being productive.
3. Your book centers around New England, where the infamous Witch Trials took place, and real life witches. What inspired you to write not only about the persecution of people accused of witchcraft but of real witches as well?
I loved learning about Salem when I was a kid and Halloween has always been my
favorite holiday. I'm an avid reader and there really wasn't anything out there that caught
my attention regarding Salem Witches, so I thought I'd write my own story!
4. What inspired the Gamma Witch Hunting Fraternity? Do you believe in the existence of any

secret societies that may be up to no good?
Yes, all secret societies are up to no good - just kidding! I love the idea of things hiding
in plain sight and what better than to have witch hunters posing as a fraternity?
5. What do you believe would happen in modern day America if people came forward and

displayed the powers we see some of your characters possess?
I think instead of hanging the accused from the tree branches, now they would probably
be forced into a laboratory for testing. It definitely wouldn't be a good scenario.
6. What are some of your favorite witches from t.v., film, or books?
Hocus Pocus. I've literally seen the movie hundreds of times and now I have my son
addicted to it, too!
7. I was so disappointed to see the series end! Is there any chance that you might write about any of the other characters we only briefly met in the New England Witch Chronicles series now that Alex's story has come to a close?
Yes! I've been contemplating writing either prequels or maybe starting another series
within the same world as NEWC, but with different characters. I'm currently finishing up
the final book in my Zombie Apocalypse Trilogy and I have another project I'm working
on, but I definitely would love to get back to the NEWC world soon. I need more hours
in the day!
8. If you could turn your books into a film or t.v series who would be in your dream cast?
I love this question!
I always thought Alex Pettyfer would make a great Peter!
Annasophia Robb as Alex
and Michael Trevino as James!!!
9. What do you think the most important lesson to be learned from the Witch Trials is?
The most important lesson from the Witch Trials is to think before we act. Too often
people react without actually thinking about what they are doing – they go along with the
masses and fail to use their own brains.
10. What do you hope readers take away from the series?
When people are reading my NEWC series, I hope they are able to escape reality for a
little bit. I want them to be immersed in Alex's world. I want them to forget about their
problems and enjoy the roller-coaster ride that is NEWC.
GIVEAWAY