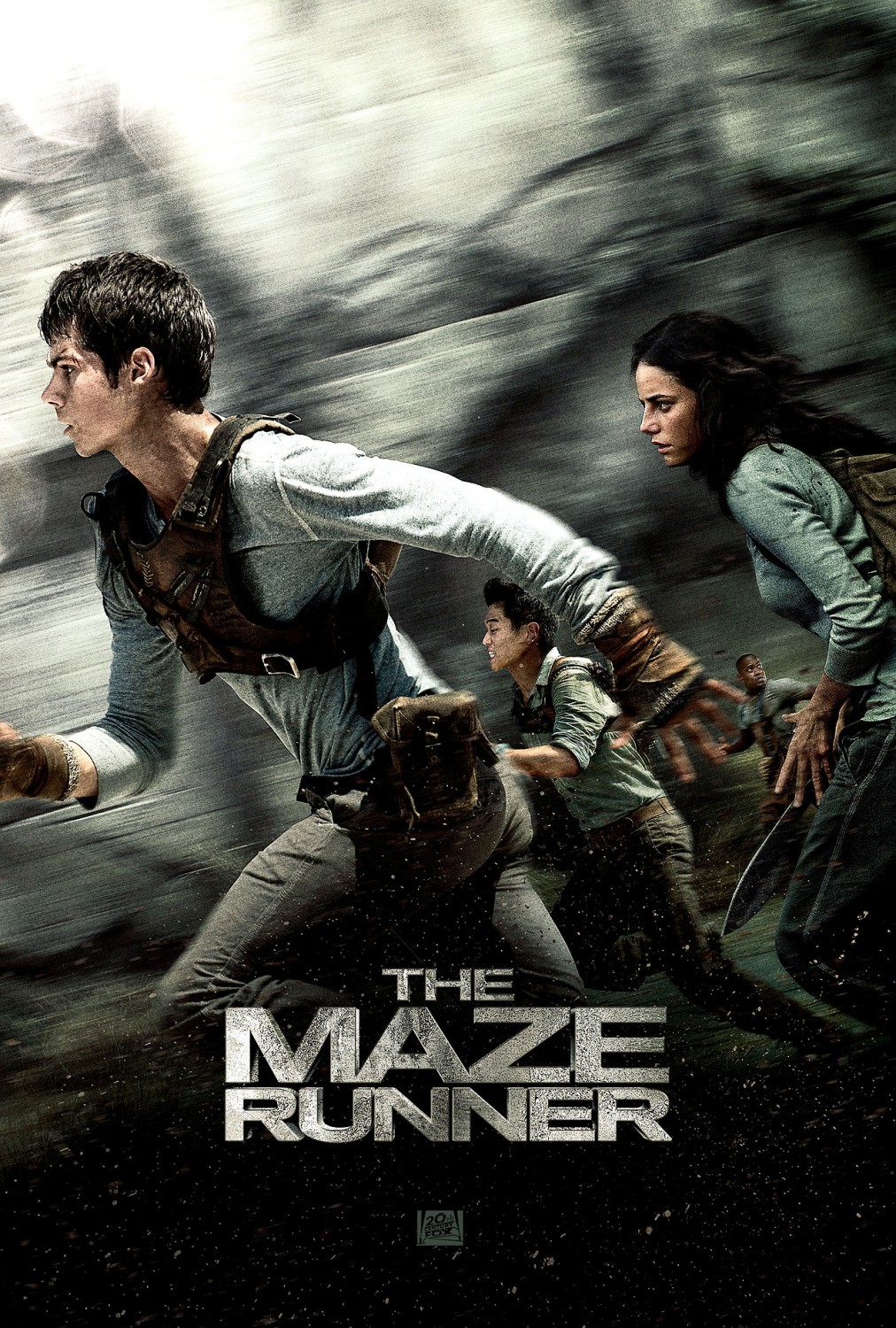 GOODREADS SYNOPSIS:
If you ain't scared, you ain't human.

When Thomas wakes up in the lift, the only thing he can remember is his name. He's surrounded by strangers—boys whose memories are also gone.

Nice to meet ya, shank. Welcome to the Glade.

Outside the towering stone walls that surround the Glade is a limitless, ever-changing maze. It's the only way out—and no one's ever made it through alive.

Everything is going to change.

Then a girl arrives. The first girl ever. And the message she delivers is terrifying.

Remember. Survive. Run.
Thomas is deposited in a community of boys after his memory is erased, soon learning they're all trapped in a maze that will require him to join forces with fellow "runners" for a shot at escape.
In all honesty I haven't read the book yet. I purchased it after viewing the film and it is on my kindle waiting to be read but I simply haven't been able to get into it just yet.
As for the film, I found it enjoyable. It was entertaining at least and I would watch the other films in the series. I will have to hold my judgement until I read the books though.
GOODREADS SYNOPSIS:
Alexander knew it was going to be a terrible day when he woke up with gum in this hair.
And it got worse...
His best friend deserted him. There was no dessert in his lunch bag. And, on top of all that, there were lima beans for dinner and kissing on TV!
IMDB SYNOPSIS:
Alexander's day begins with gum stuck in his hair, followed by more calamities. Though he finds little sympathy from his family and begins to wonder if bad things only happen to him, his mom, dad, brother, and sister all find themselves living through their own terrible, horrible, no good, very bad day.
BOOK V. MOVIE:
Alexander and the Terrible, Horrible, No Good, Very Bad Day was one of my favorite picture books growing up. It still holds a high ranking on that list. I was unsure of how a film adaptation would be, but I was still very excited. I ended up seeing this movie twice I liked it so much. The first viewing had me laughing out loud and at one point I had tears in my eyes (again from laughter). Both the book and the movie are absolutely wonderful and great for the entire family. They hold a wonderful message about dealing with and appreciating the inevitable bad days. I HIGHLY recommend both!
Visit my post
Talking about Alexander Days!
GOODREADS SYNOPSIS:
On a warm summer morning in North Carthage, Missouri, it is Nick and Amy Dunne's fifth wedding anniversary. Presents are being wrapped and reservations are being made when Nick's clever and beautiful wife disappears from their rented McMansion on the Mississippi River. Husband-of-the-Year Nick isn't doing himself any favors with cringe-worthy daydreams about the slope and shape of his wife's head, but passages from Amy's diary reveal the alpha-girl perfectionist could have put anyone dangerously on edge. Under mounting pressure from the police and the media--as well as Amy's fiercely doting parents--the town golden boy parades an endless series of lies, deceits, and inappropriate behavior. Nick is oddly evasive, and he's definitely bitter--but is he really a killer?
As the cops close in, every couple in town is soon wondering how well they know the one that they love. With his twin sister, Margo, at his side, Nick stands by his innocence. Trouble is, if Nick didn't do it, where is that beautiful wife? And what was in that silvery gift box hidden in the back of her bedroom closet?

IMDB SYNOPSIS:
With his wife's disappearance having become the focus of an intense media circus, a man sees the spotlight turned on him when it's suspected that he may not be innocent.
BOOK V. MOVIE:
I have not read Gone Girl yet so I can't compare the two. I found the movie to be a wonderful suspense film that had me on the edge of my seat. I don't go to many long movies in the theater because it causes me a lot of pain but this film kept my focus and I didn't notice my discomfort all that much. I did think there was too much sex in the film, it didn't always seem that necessary to the story. So beware before you watch it or, if you are a parent, before let your young adult watch it!
GOODREADS SYNOPSIS:
Forget the wretched film, the sappy musical, and everything else Orphan Annie connotes in the 21st Century. Harold Gray's original Depression-era classic was in fact a tough, Dickensian melodrama with a sharp political viewpoint, and more gritty, atmospheric, and proletarian in its depiction of the working class than anything else in the "funny" pages.
A foster kid, who lives with her mean foster mom, sees her life change when business tycoon and New York mayoral candidate Will Stacks makes a thinly-veiled campaign move and takes her in.
BOOK V. MOVIE:
I was never a very big fan of the comic Little Orphan Annie but I was a HUGE fan of the original film. It was actually the first movie I sat all the way through. This modernization of Annie wasn't as terrible as it seemed the reviews made it out to be. Was it cheesy? Yes. Was Cameron Diaz perhaps not the best singer? Ya, not really the nest (but I feel like that was a bit purposeful.) And was the music perhaps a big step away from the original? Defenitly. BUT I watch a lot of kids and ya films. I watch the ones made for TV, straight to DVD and the ones that go to the Big Screen and I have to say that I felt this was pretty on par with what is out there and what kids like nowadays. And wouldn't it be wonderful to watch all the variations together as a family?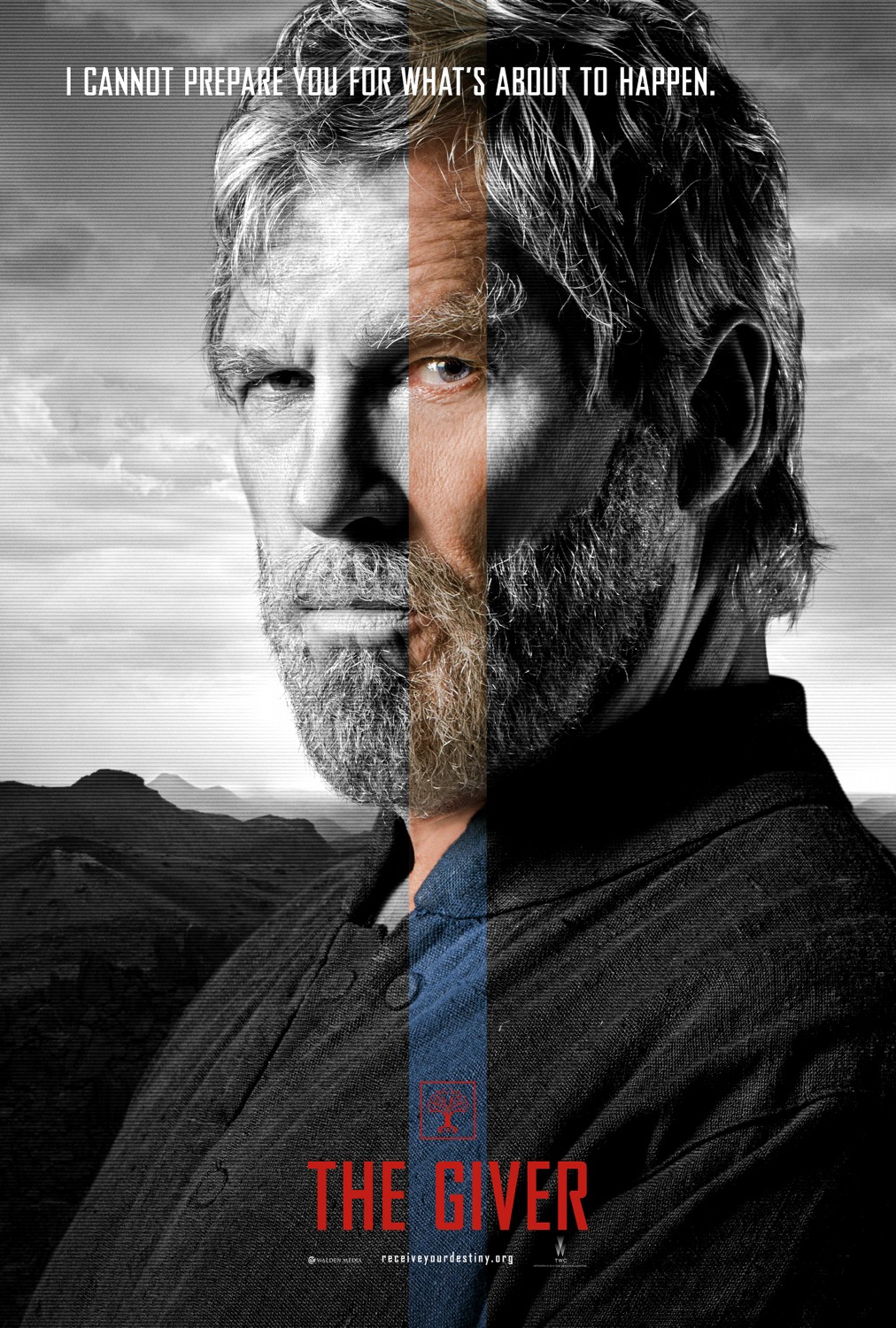 GOODREADS SYNOPSIS:
Jonas's world is perfect. Everything is under control. There is no war or fear or pain. There are no choices. Every person is assigned a role in the Community. When Jonas turns twelve, he is singled out to receive special training from The Giver. The Giver alone holds the memories of the true pain and pleasure of life. Now, it is time for Jonas to receive the truth. There is no turning back.
IMDB SYNOPSIS:
In a seemingly perfect community, without war, pain, suffering, differences or choice, a young boy is chosen to learn from an elderly man about the true pain and pleasure of the "real" world.
BOOK V. MOVIE:
The Giver is one of my favorite books of all time. I remember my mom reading it to me before bed when I was a little girl, reading and rereading it myself as I got older, and it is a novel that I cannot wait to share with children of my own someday. When I heard they were making a film version I was both excited and apprehensive. It is simply a very difficult book to adapt. With that said I thought they did a surprisingly good job. No it's not the same as the book but this is one of those times where you can appreciate the movie for what it is and the book for what it is. (But you can never replace the book.) My husband commented that the acting seemed very odd (he has never read the book) and I explained to him that I thought the acting came across as odd because they did a pretty good job of acting like the characters in the novel. A great family film and family novel.
GOODREADS SYNOPSIS:
In Beatrice Prior's dystopian Chicago world, society is divided into five factions, each dedicated to the cultivation of a particular virtue--Candor (the honest), Abnegation (the selfless), Dauntless (the brave), Amity (the peaceful), and Erudite (the intelligent). On an appointed day of every year, all sixteen-year-olds must select the faction to which they will devote the rest of their lives. For Beatrice, the decision is between staying with her family and being who she really is--she can't have both. So she makes a choice that surprises everyone, including herself.

During the highly competitive initiation that follows, Beatrice renames herself Tris and struggles alongside her fellow initiates to live out the choice they have made. Together they must undergo extreme physical tests of endurance and intense psychological simulations, some with devastating consequences. As initiation transforms them all, Tris must determine who her friends really are--and where, exactly, a romance with a sometimes fascinating, sometimes exasperating boy fits into the life she's chosen. But Tris also has a secret, one she's kept hidden from everyone because she's been warned it can mean death. And as she discovers unrest and growing conflict that threaten to unravel her seemingly perfect society, Tris also learns that her secret might help her save the ones she loves . . . or it might destroy her
IMDB SYNOPSIS:
In a world divided by factions based on virtues, Tris learns she's Divergent and won't fit in. When she discovers a plot to destroy Divergents, Tris and the mysterious Four must find out what makes Divergents dangerous before it's too late.
BOOK V. MOVIE:
I really liked this book when I picked it up. Somewhat original and different from the flood of Dystopian ya novels that have infiltrated the market. Neither I nor David (my husband) was overly impressed with the movie. The acting was somewhat flat and the story didn't engage and pop as much as it did when reading it. The filming wasn't very exciting. Where I found Hunger Games to be better on the big screen this is one I think did better on the page. (But I am still looking forward to Insurgent.)
SLEEPING BEAUTY SYNOPSIS:
MALEFICENT FILM SYNOPSIS:
| | |
| --- | --- |
| A vengeful fairy is driven to curse an infant princess, only to discover that the child may be the one person who can restore peace to their troubled land. | |
THE CURSE OF MALEFICENT SYNOPSIS:
Aurora has always enjoyed her simple life. She loves to explore the beautiful woods surrounding her quaint cottage. She even likes living with her bumbling yet well-meaning aunts. But when Aurora discovers a dark secret about her past, her whole world turns upside down. Will she be able to save herself from an imminent curse?

This beautiful novel filled with whimsical illustrations tells Aurora's story in the upcoming Disney film, Maleficent.
MALEFICENT BOOK SYNOPSIS:
A deluxe novelization of the Walt Disney Studios film Maleficent, starring Angelina Jolie. This visually dazzling live action film explores the origins of one of the most iconic Disney villains: Maleficent, the infamous fairy who curses Princess Aurora in Disney's animated classic Sleeping Beauty. This 'origin' story is told from Maleficent's perspective, intersecting with the classic in both familiar and unexpected ways.
BOOK V. MOVIE
:
I love fairy tales. I love fairy tale retellings. If you read my blog this can't come as any surprise to you. I held off on seeing Maleficent because I wasn't sure how I was going to like it. I love the original tale of Sleeping Beauty, I love Disney's version, I think the ballet is beautiful. It isn't my most favorite fairy tale but it is a classic and I grew up with it. Not being the biggest fan of Angelina Jolie, and not exactly knowing the direction of the film I think I was right to be weary. I ended up LOVE LOVE LOVING Maleficent. This is one that I will probably add to my collection. The twists of the story were wonderful and taught an entirely new and lovely lesson. The acting was spot on. And can you say GORGEOUS? From the sets, costume and make up to the way it was filmed. Wonderful. I haven't read the two books that Disney put out to go with the film but they are on my TBR list and as soon as I get my hands on them I will probably devour them. Great for all ages.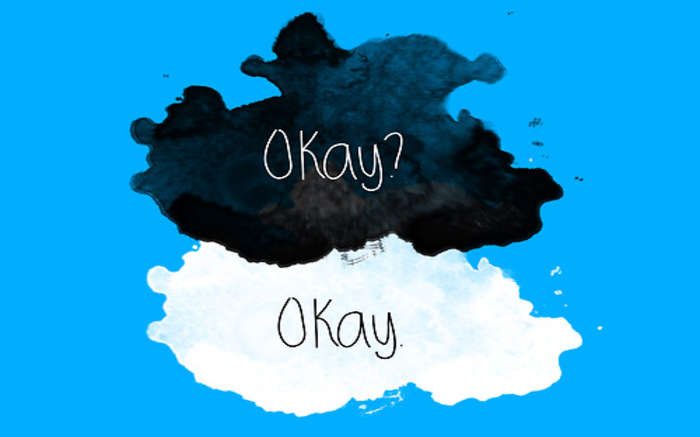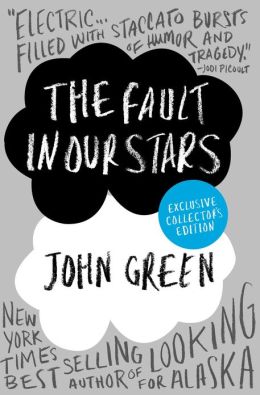 GOODREADS SYNOPSIS:
Despite the tumor-shrinking medical miracle that has bought her a few years, Hazel has never been anything but terminal, her final chapter inscribed upon diagnosis. But when a gorgeous plot twist named Augustus Waters suddenly appears at Cancer Kid Support Group, Hazel's story is about to be completely rewritten.

Insightful, bold, irreverent, and raw, The Fault in Our Stars is award-winning author John Green's most ambitious and heartbreaking work yet, brilliantly exploring the funny, thrilling, and tragic business of being alive and in love
IMDB SYNOPSIS:
Two teens, both who have different cancer conditions, fall in love after meeting at a cancer support group.
BOOK V. MOVIE:
I really loved John Green's The Fault in Our Stars as a novel. I wept openly. I sobbed so hard that David had to calm me down and have me explain what was going on in the novel to see why I was so upset. I loved the gallows humor that Augusts and Hazel both have. It was just this tiny capsule of wonderful. The film just didn't convey the same feelings. Hazel seemed too optimistic and happy. Kind of an underwhelming representation of the novel. And even though I still cried a bit during the film it was nothing compared to when I read the book.