Three Books with the Mustache
Seal of Approval!

In honor of Movember I am highlighting books that deal with Young Adult Males and Mental Health.
Here are three picks that I recommend that you check out.

Synopsis: It's time for eighteen-year-old James Sveck to begin his freshman year at Brown. Instead, he's surfing the real estate listings, searching for a sanctuary—a nice farmhouse in Kansas, perhaps. Although James lives in twenty-first-century Manhattan, he's more at home in the faraway worlds of Eric Rohmer or Anthony Trollope—or his favorite writer, the obscure and tragic Denton Welch. James's sense of dislocation is exacerbated by his willfully self-absorbed parents, a disdainful sister, his Teutonically cryptic shrink, and an increasingly vague, D-list celebrity grandmother. Compounding matters is James's growing infatuation with a handsome male colleague at the art gallery his mother owns, where James supposedly works at his summer job but where he actually plots his escape to the prairie.

In the tradition of The Catcher in the Rye and The Perks of Being a Wallflower (Booklist has hailed Cameron as "one of the best writers about middle-class youth since Salinger"), Peter Cameron paints an indelible portrait of a teenage hero holding out for a better grownup world.


Someday This Pain Will Be Useful to You is a 2008 Bank Street - Best Children's Book of the Year.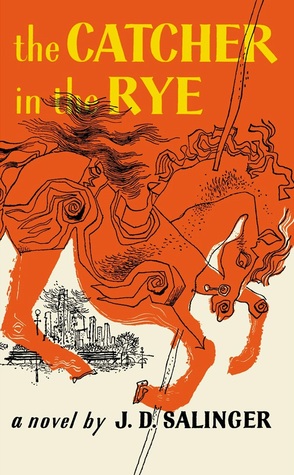 Synopsis: Since his debut in 1951 as The Catcher in the Rye, Holden Caulfield has been synonymous with "cynical adolescent." Holden narrates the story of a couple of days in his sixteen-year-old life, just after he's been expelled from prep school, in a slang that sounds edgy even today and keeps this novel on banned book lists. It begins,
"If you really want to hear about it, the first thing you'll probably want to know is where I was born and what my lousy childhood was like, and how my parents were occupied and all before they had me, and all that David Copperfield kind of crap, but I don't feel like going into it, if you want to know the truth. In the first place, that stuff bores me, and in the second place, my parents would have about two hemorrhages apiece if I told anything pretty personal about them."

His constant wry observations about what he encounters, from teachers to phonies (the two of course are not mutually exclusive) capture the essence of the eternal teenage experience of alienation.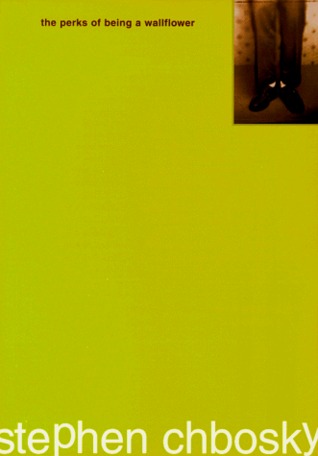 Synopsis: Charlie is a freshman.

And while he's not the biggest geek in the school, he is by no means popular. Shy, introspective, intelligent beyond his years yet socially awkward, he is a wallflower, caught between trying to live his life and trying to run from it.

Charlie is attempting to navigate his way through uncharted territory: the world of first dates and mix tapes, family dramas and new friends; the world of sex, drugs, and The Rocky Horror Picture Show, when all one requires is that perfect song on that perfect drive to feel infinite. But he can't stay on the sideline forever. Standing on the fringes of life offers a unique perspective. But there comes a time to see what it looks like from the dance floor.

The Perks of Being a Wallflower is a deeply affecting coming-of-age story that will spirit you back to those wild and poignant roller-coaster days known as growing up.